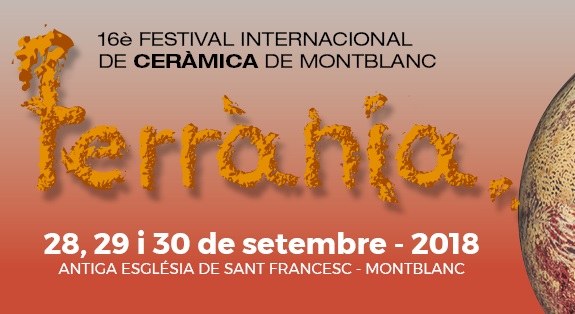 In 2003 the local potters and the Town Hall of Montblanc will come true the idea of organising an International Pottery Festival in Montblanc.
The first edition of Terrània was a success thanks to the quality of pieces showed and to the great number of public who attended it.
One of the aims of Terrània is to discover the artistic and decorative ceramic, a type of ceramic already a little unknown nowadays in this country. For this reason, the Festival tries to approach this kind of ceramic to visitants through high quality exhibitions, demonstrations, workshops and experimental shows.
---
PROGRAM - MORE ACTIVITIES - APPLICATION FORM - Read the information letter of 2019
website: www.terrania.cat