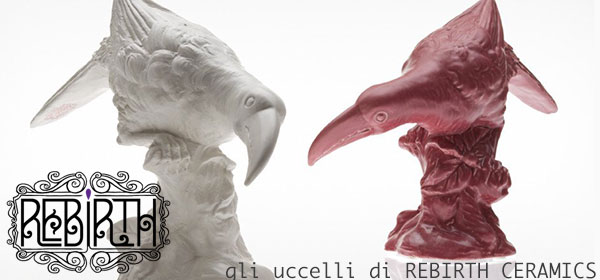 Rebirth Ceramics' birds give spaces a touch of happiness and carefree, thanks to a masterfully molding that take care of each single detail and thanks also to the contemporary decoration obtained through the use of mat colours.
These mat colours give to the owls, upupes, kingfishers and parrots a feeling of softness: in this way their body appear more realistic and it seems they are ready to fly away with a flutter of wings. So courageus this new reinterpretation by Rebirth Ceramics, that opens an unreleased dialog between antique forms and happy mat colours through this collection. Infact the collection consists also in groups of figures, lamps, panels and chandelier inspired by the Baroque era.
Please visit the website to find a lots of photos, videos, the history of the company, the aim of the project and all the collections: www.rebirthceramics.com.
Salva